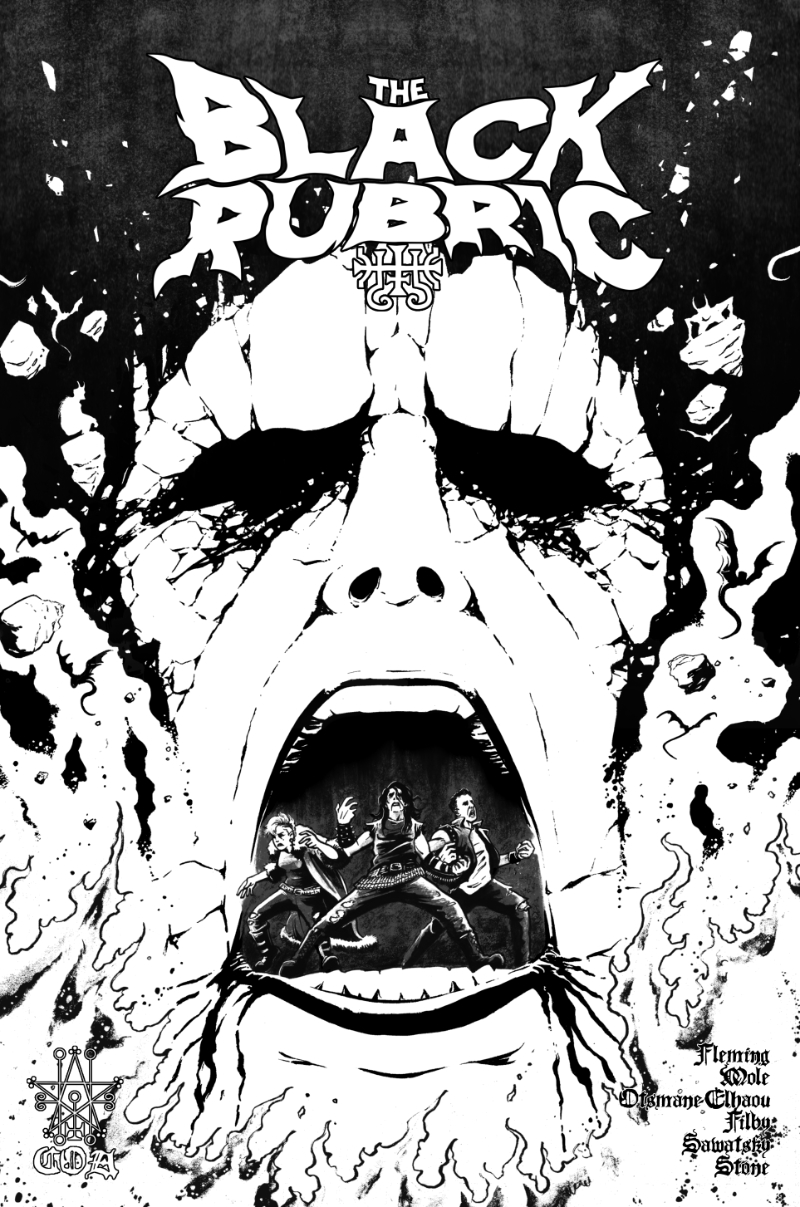 Black metal vocalist Attila and his band 'The Black Rubric' are on tour, but their set has grown a little stale. Unbeknownst to the rest of the band (and even himself), Attila has been corrupted by dark forces, and when he pens a new song for them to play at their hometown show, all Hell breaks loose – literally.
Attila and the band must find a way to undo what they've done and send the demons back to Hell – writing satanic metal songs is cool and all, but how will they get any gigs if the rest of Quebec becomes a bottomless pit of molten sulphur?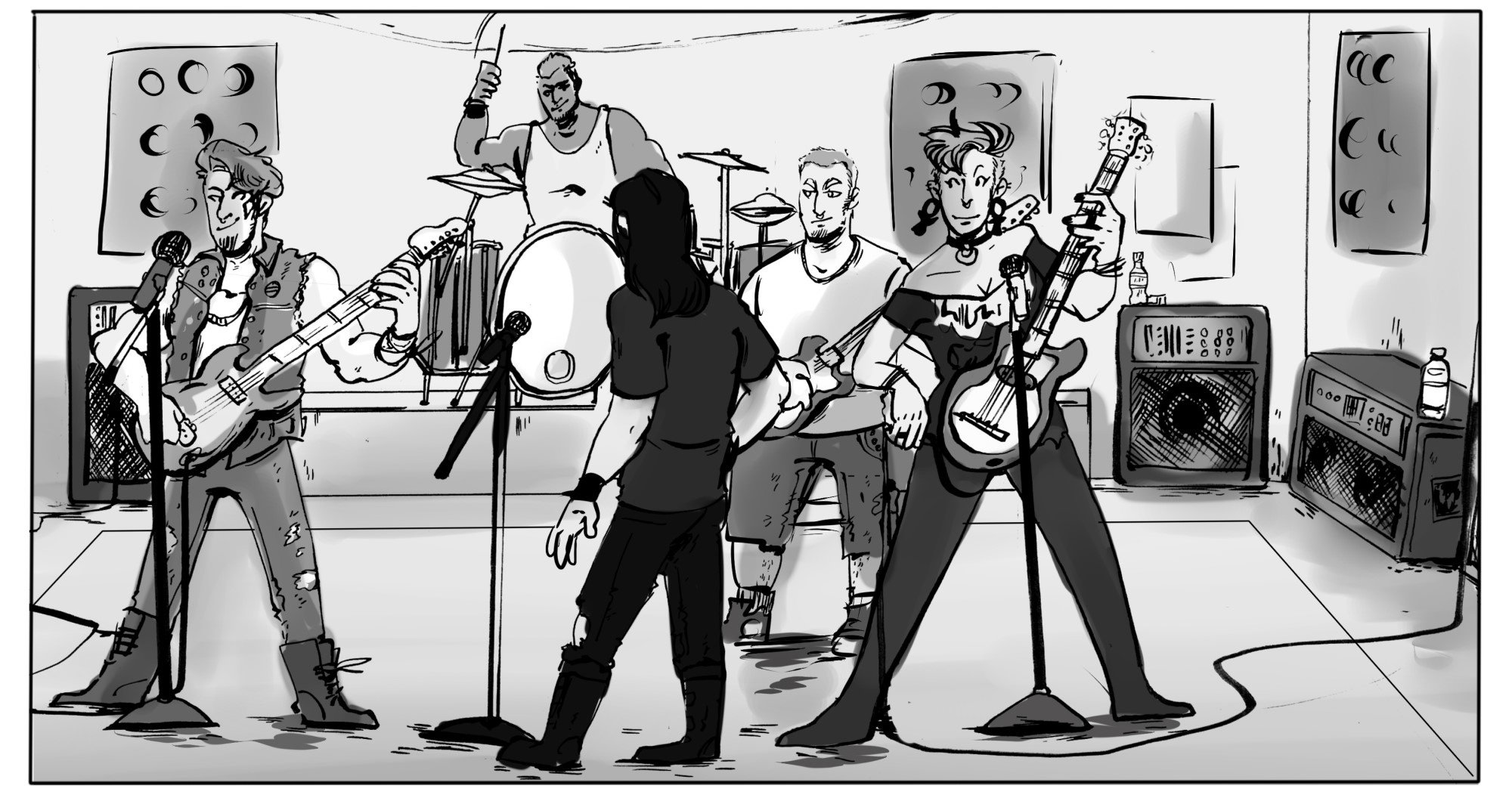 The Black Rubric is an action/comedy one-shot released in 2020 and written by me, with artist Katie Fleming and letterer Hassan Otsmane-Elhaou. The cover artwork is by Benjamin A.E. Filby and the logo design is by Joe Stone. The comic was funded through a successful Kickstarter campaign which raised 270% of the target.
Press for The Black Rubric:
Daredevils & Warriors Review: https://daredevilsandwarriors.com/2020/05/16/mosh-pits-of-hell/
You can buy a digital copy of The Black Rubric below. Print copies are available from my store: https://chrismole.bigcartel.com/product/the-black-rubric