Hey folks,
It feels like I have a lot more to write about this month – there's definitely been more going on creatively in July than in previous months, but I'll try to keep it brief nonetheless.
The Usual
The BIG NEWS this month is, of course, that Brigantia #2 is now live on Kickstarter! We reached our funding target (which was intentionally low, to cover the cost of printing the comic & rewards and the postage) in two and a half hours and we're currently sitting at 224% funded after 4 days, which is incredible. I'm targeting one stretch goal (at £2000) and anything we raise beyond that will go straight into the production pot for the next issue.
Here's the link: https://www.kickstarter.com/projects/chrismole/brigantia-issue-2-the-comic
I mentioned this briefly on a Twitter live stream after it went live, but – I know it's not the point of running a Kickstarter campaign, but it's always a huge boost to self-confidence. If you've put in the legwork, you get loads of people posting lovely things about you and your work and spreading the word, and it really makes the hours you've spent slaving over the project worth it! In this instance it's truly heartening to see how much people respond to Brigantia – I'm very proud of her as a character, and it's great to see that others are excited to see more of her adventures.
The Record
*Rewrites on Brigantia #3 completed (10 pages)
*6 pages written for a publisher's talent search competition
*Plotting out a structure/page-by-page breakdown for issue #2 of SPACE COWBOYS
*Wrote up a one-page pitch for an anthology
It's been quite a productive one! I definitely feel like I have a few more irons in the fire than I did this time last month, or two months ago – getting Brigantia out of the way and onto Kickstarter was a weight off my mind, and there's been a little bit of movement on another project which is heading for the dread world of pitching. Outside of comics, I've been quite productive on the music front as well – the final backer reward for The Black Rubric (a song written by the band) is finished and I sent it to the backer last week, and I've also been mixing another track for an OCRemix album (going for a very heavy doom sound this time). I also got together with the Powerhouse crew for a socially-distanced, outdoor acoustic practice a few evenings back:
I'd forgotten how much I enjoy playing live music with other people – this was our first time playing together in 6+ months and it felt very comfortable! We'll probably do some more of these to keep ourselves fresh until more restrictions are lifted and we can get back in the practice room for real.
The Tunes
It's been a good month for new music! This month's list starts off with something that Spotify served up for me, a jazzy/metal instrumental piece by Fata Morgana, then goes into a new track from The Ocean (possibly my no. 1 favourite band?) Their last album, Phanerozoic I: Palaeozoic, was more of a grower than it's precursor Pelagial, but it still contains some fantastic, heavy, uplifting tracks and I'm excited for more from them. After that things go a lot mellower, starting with the absolute earworm that is Husavik (My Hometown) from the recent Eurovision movie ('The Story of Fire Saga'). If you're at all familiar with Eurovision, I'd highly recommend it – it's clearly been made by people who love the whole competition and are poking fun at it in good humour, and this song is a perfect Eurovision power ballad! Following that we have my personal favourite track from Frozen II – we watched the "Making Of" documentary for the movie that went up on Disney+ this month because I find that sort of thing fascinating, and I was struck by how much they struggled with the story – with something that polished and high-budget, it's easy to assume that the story was the easiest part to iron out, but they clearly had trouble trying to get to the message they wanted to tell with it. Jennifer Lee (the co-director and main writer) remains an inspiration!
A couple of tracks of synthwave are next – Boucle Infinie have put out probably the best synthwave album I've heard, and I really dig the sound on this Lena Raine album. Wolfhand have a kind of dark, atmospheric Wild West sound that I find very enjoyable, and Firewatch had an extremely understated soundtrack that really holds up well on a proper listen. The new Taylor Swift album was a total surprise, and blew me away – she's always been a highly competent songwriter and singer, but some of the songs on this album are truly phenomenal. This is my personal highlight – I'm a big fan of Bon Iver (particularly his self-titled album) so when I saw that they were collaborating I couldn't wait to hear it. It's powerful, majestic and tinged with sadness, and I listened to it about 4 times in a row on the day the album dropped..! The last track on here represents the videogame which has devoured a lot of my spare time this month – Ghost of Tsushima, an open-world samurai game on PS4. While it does fall into some of the obvious tropes of Western-made open-world games, the combat is a delight and it's a breathtakingly gorgeous world to explore – plus the soundtrack is full of traditional Japanese instruments which really add to the atmosphere.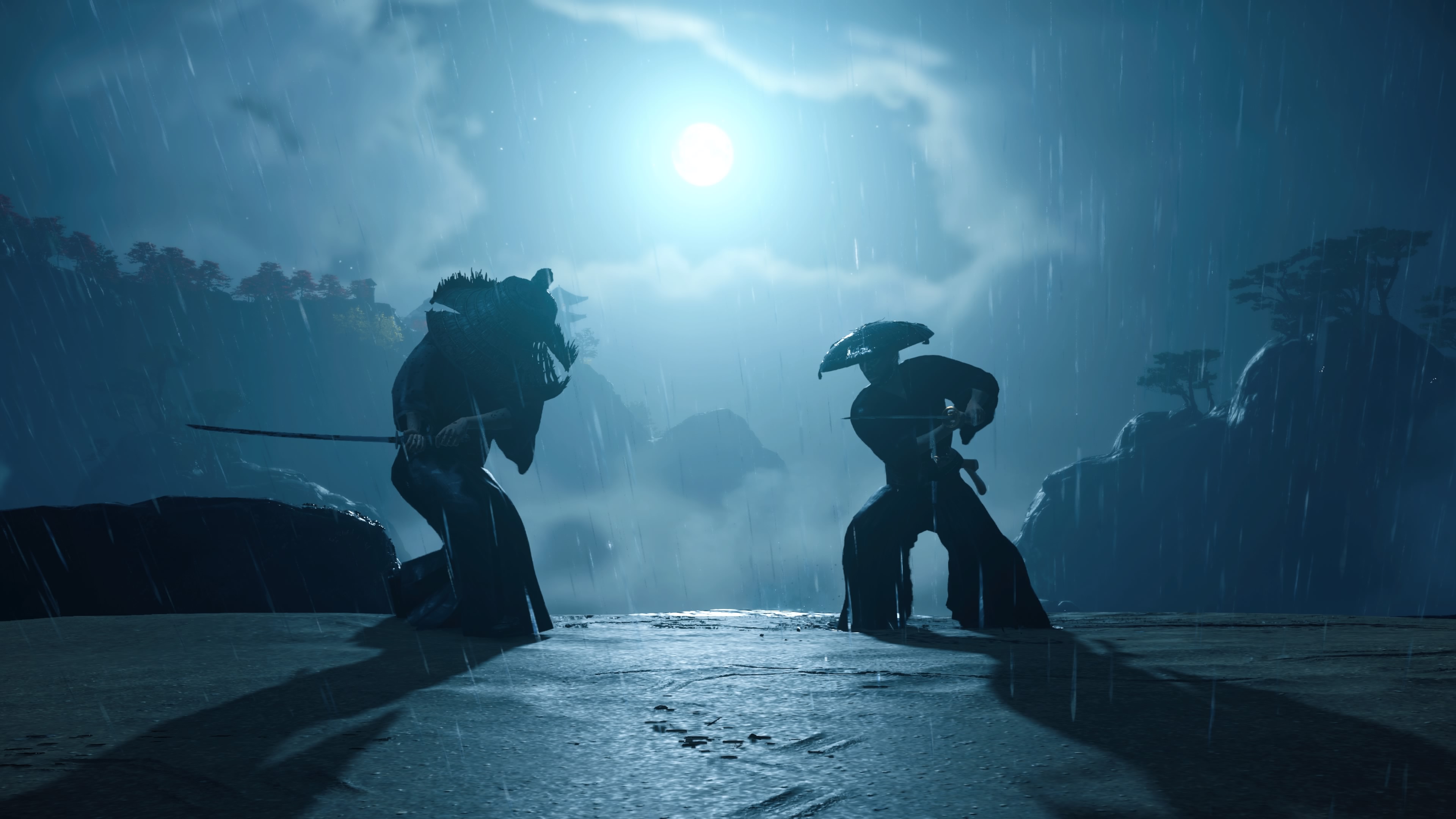 Thanks for reading, check out the Brigantia #2 campaign and pledge if you're interested, and take care!
All the best,
Chris