Hey folks,
I know I say this every month, but this will definitely be shorter than last time – Real Life ™ has intruded on my creative endeavours with a vengeance, so I don't have a lot of spare headspace..!
The Usual
The Brigantia #2 Kickstarter concluded on the 27th, and I'd call it a pretty big success: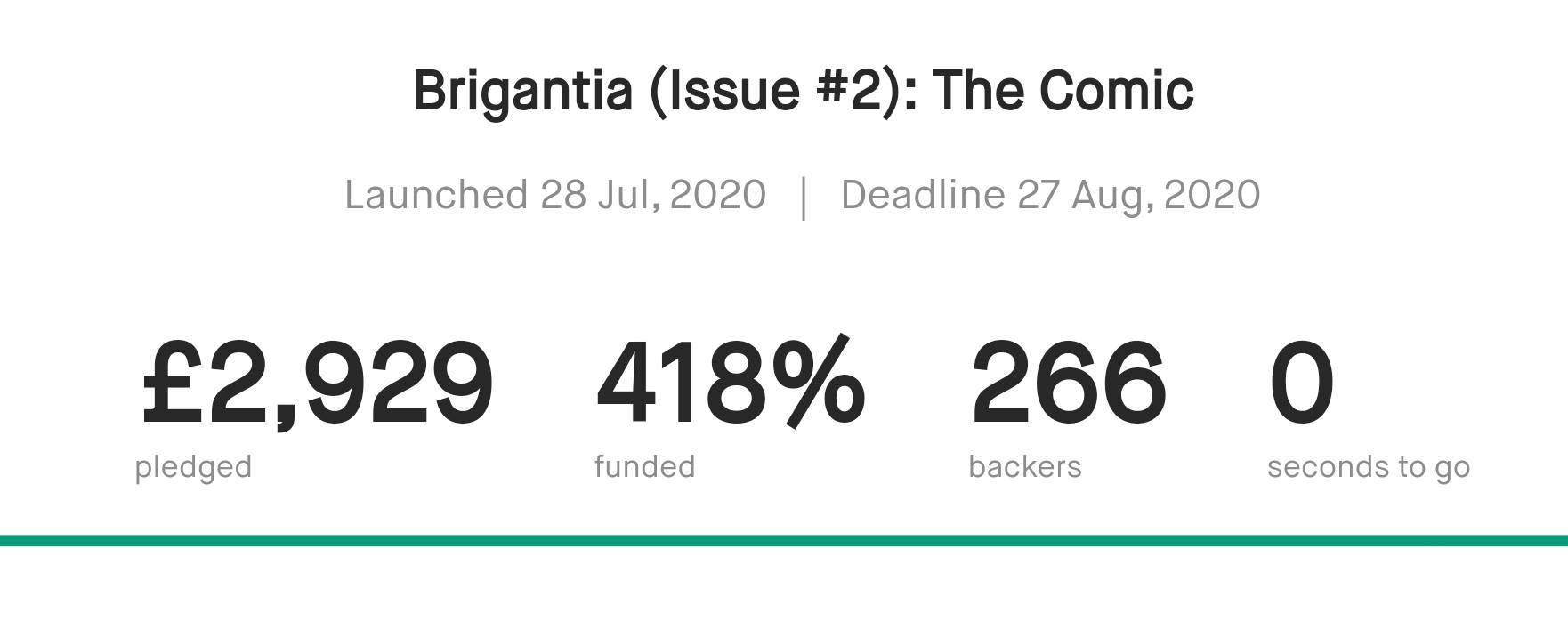 It's emotionally draining running a Kickstarter campaign, because you spend 30 days feeling like you have to be "ON" every single day and posting about it. Any day where you don't push it in some form feels like a wasted opportunity, but you have to try and balance that with not overwhelming/pissing people off. I think I managed to strike the balance okay, but I'm sure my Twitter followers are happier now that I'm tweeting a bit less…
I'm now giving myself a bit of time off until the funds have come through from Kickstarter – once they're in, I can get started on the fulfilment part which has it's own stresses and issues!
This is all complicated by the fact that my living situation has suddenly been thrown up in the air, and my partner and I are embroiled in trying to find a new place to live. House-hunting is a particular kind of hell, and I've been having gut-level anxiety and panic attacks about it ever since we started two weeks ago – it's going to suck up a lot of my mental bandwidth (and money) over the coming months. Fingers crossed we can get it sorted soon and resume some semblance of stability…
The Record
*Still tackling the story structure for SPACE COWBOYS
*Character bios for HOCKEYTOWN
*Absolutely zero actual pages written – nilch, nada, nothing
As mentioned above, the Kickstarter absorbed almost all of my creative energy for this month meaning that I didn't have the bandwidth for any actual page-writing. It is what it is – some months are going to be less productive than others!
On the plus side, the anthology I wrote two 1-page stories for is now live on Kickstarter and doing extremely well: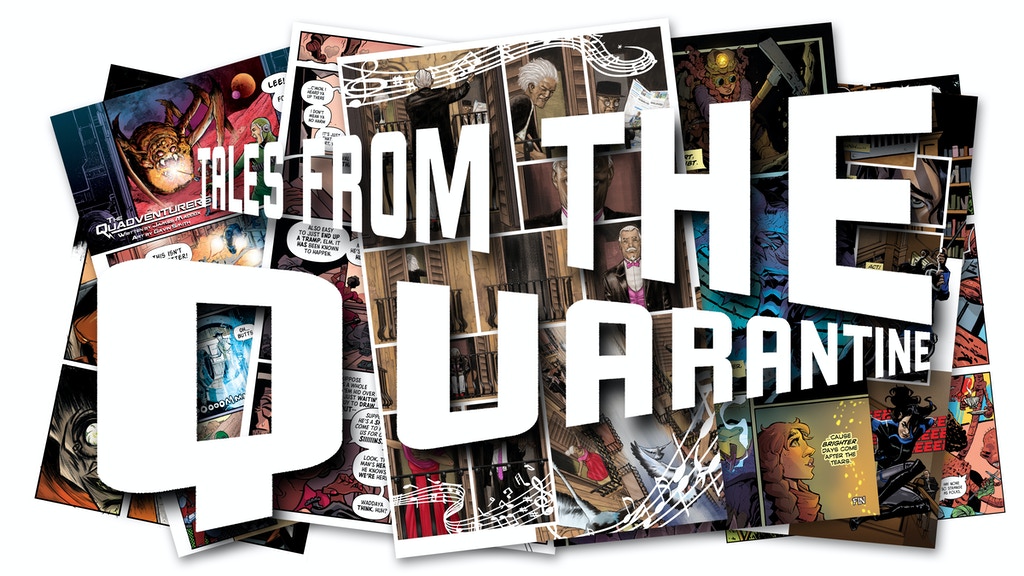 It's been exciting seeing that project come together, there's a real murderer's row of talent involved and I'm happy to be a part of it! I have one story with art by the amazing Elijah Johnson and another with my good friend Ben A.E. Filby.
The Tunes
Plenty of what I would class as 'comfort food' on this month's playlist, mixed in with some new discoveries. The tracks by Martriden and Amon Amarth are both from albums I've long enjoyed and went back to this month; blackened death and Viking-themed melodeath respectively. There's a couple of smaller/more underground bands in there – Luna's Call play intensely technical and accomplished prog death metal, while Sheffield's own Ba'al are a post-metal/black metal hybrid fond of BIG RIFFS. Obsequiae and Sojourner scratch my 'slow, atmospheric, landscape black metal' itch – reverb ahoy! The Power Trip track (a pure thrash metal banger) is in tribute to their vocalist Riley Gale, who sadly passed away this month at the age of 34 – only 2 years older than me, an absolutely tragic loss. After that we get some chilled synthwave from Boucle Infinie's new album, my girl Taylor Swift with a melancholy BIG MOOD of a song and lastly, the song that "unites the universe and brings about celestial harmony" from the newest Bill & Ted movie, Face the Music. It's a most triumphant ending to the film (and the trilogy) and I'd highly recommend checking it out if you want some positive, feel-good entertainment during this utter shit-show of a year!
That's all from me for this month – take care of yourselves (how is it September already??)
All the best,
Chris